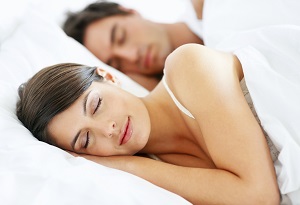 "I hope you never have to go though this, but if you do, this is the guy! I had called so many people and finally scheduled an appointment. I had left a message at this place and heard back from them that night. After speaking with Robert, I canceled the other company. This guy is like a scientist of bed bugs.
"He also made us feel better when he explained that even 5 star hotels get them. We are very clean and supposedly these little demons don't care. They just want to suck your blood. So my husband thought one of the dogs brought fleas in the house. He was getting bites for about a month. I never got bit once! So after bombing the bedroom we thought we were in the clear. When he continued to get bit, I decided to examine the bed. They sleep during the day, so you won't see them then. I pulled out the bed and much to my disgust, there was a nice infestation of bed bugs. This is not an easy thing to get over! These things are gross to say the least. So Robert to the rescue! We scrubbed the house from top to bottom, threw the bed away. Robert said that wasn't needed as he could've treated it. I don't think we could deal with that psychologically.
"So Robert comes in and immediately makes you feel that will soon have your life back. Here we are two weeks later and we are bed bug free. I've called Robert a few times after he treated the house. He always took his time to answer my questions. The one year warranty also got us! Don't waste money on the whole heating thing. Robert will have you bug free in no time!
"Thanks for giving us back our sanity!!"
– Mariana R.
---
"We've used Robert for two of our properties now. And hired him for our second property because my wife really liked the job he did at our other home. He is highly professional. Is great at returning calls and staying in contact. Was on time. He is extremely thorough in his approach and takes time to explain everything. Probably the most knowledgeable guy I've met about pests and insecticides. Robert took great care with our contents when spraying. I wish there were more professionals like Robert. Plus he's a genuinely happy guy. I highly recommend Robert and Rest Assured they'll do the job and do it right."
– Weisberg M.
---
"Long story short: I purchased a piece of used furniture that brought bed bugs into my home. Yes, UGH. After two doctor appointments (to find out why the heck I was itching), I finally found one of the little creepy crawlers and immediately began researching what the little monster was, I determined it was bed bugs. Having no previous experience with this particular nightmare, I knew I wanted them OUT – ALL of them and FAST. Robert and his crew were able to come to my house almost the next day after calling them. EXTREMELY professional and knowledgeable, they knew how to TCB. They were respectful of my home and pets and belongings, and were clearly determined to eliminate the pests once and for all. It doesn't get ANY better than these guys. Example: Robert said to me (several times) "We don't want to have you as a bed bug customer, we want to have you as a satisfied customer who doesn't have ANY bed bugs". Rest Assured Pest Control is one of the best companies I have ever dealt with, and I am currently scheduling them for regular exterior pest control, particularly to get rid of all the cob webs, etc. that I continuously find outside around many of my planters and statuary. Thank you so much, Robert and Trent for your help!​"
– Luca P.
---
"Robert was very professional and thorough. I would recommend his services any time without any hesitations. He provides you with a full understanding of what he is doing, the process in which it's done and preventative measures to minimize possibilities of repeat occurrences. If that isn't enough he also offers a year long guarantee, which shows he stands by his product. Thank you to a job well done."
– Deneane R.
---
"I had talked to many pest control companies. No company would give me more than 30 day warranty. I rarely trust any contractors so I did a lot of research on bed bugs. After talking to Robert I felt he was the most trustworthy and he was giving his customers a unheard of 1 yr warranty. I was impressed by the amount of time and how hard Robert and his crew spent on exterminating the nasty bed bugs. He was very patient and spent a lot of time educating us on how to avoid getting these bugs again. His fee is extremely fair and I highly recommend his services."
– Peggy K.
---
"Rest Assured Pest Control was professional, focused, and a true problem solver. They arrived at my home, and worked straight through for a solid 8 hours. Along the way, they took the time to educate and be empathetic to our experience. I would recommend their service to anyone who is in need."
– Joyce A.
---
"Robert Carlson responded to my inquiry immediately and went out of his way to come to my house the day we spoke. He was both extremely thorough and very empathetic. He was knowledgeable and presented options as to next steps and followed up with me to check on the status of the situation. When you are dealing with a possibility of bed bugs, it is very stressful and pretty overwhelming. He understood the needs of the customer and was reassuring and very professional. I highly recommend his services."
– Gina R.
---
"It was the best decision I could have ever made. The professionalism and commitment to do a job well done, got my attention since I first spoke to the guy on the phone and did absolutely met my expectations when he finished the job. Thanks Robert!"​
– Isabel R.